Hello Everyone,
I have some problem with the comuncation between Groov Epic and my PC. I created this strategy to transmit a string from PLC to PC but it doesn't transmit the data.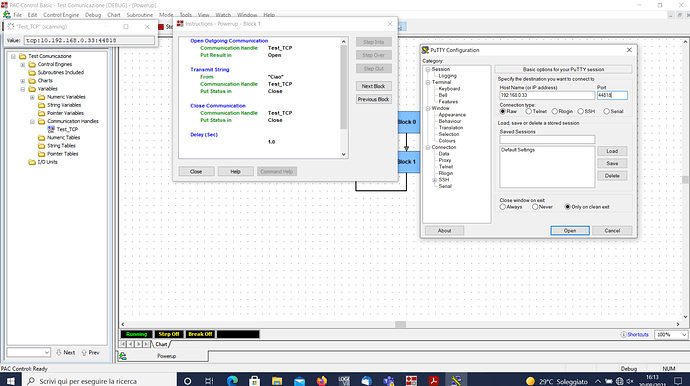 The software PuTTY Configuration allows you to see the data transmitted through tcp/ip, I writed the right IP address and the right port but when I click open I don't see the string.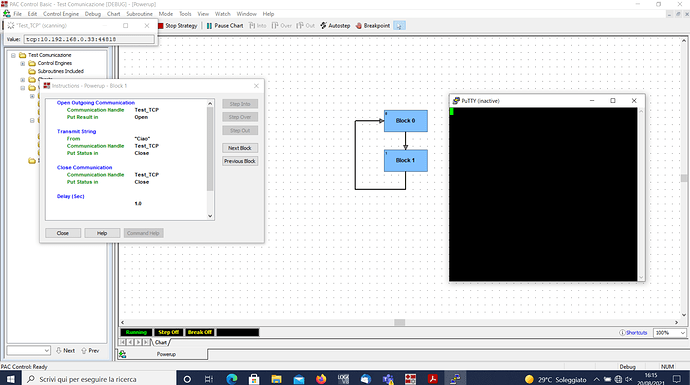 Where am I wrong?
Is the port incorrect?
Do i need to change anything in my strategy?
Thanks
Giammarco