RS232 and RS485 SERIAL ADAPTERS FOR RIO
I successfully tested the following USB to serial adapters on the Rio. The test was functional and not exhaustive, using Nodered to communicate with a serial Modbus device.
I also had 2 other USB RS232 adapters that I could not identify the manufacturer, but they also worked. I did not have an adapter that did not work.
All the adapters were between $15 and $30 .
RS-232 USB ADAPTERS
Gearmo Model: GM-FTDI-A12
Sabrent USB to Serial converter
Aluratek Model: AUS100
Belkin Model: F5U409
Gigaware / Radio Shack Catalog Number: 2603487
RS-485 USB ADAPTER
Gearmo Model: GM-FTDI2-A36
TEST SETUP
The test used the Rio Nodered and the node-red-contrib-serial-modbus node.
Plug the adapter into the USB port and verify it is recognized using groovManage / System / Serial Devices

Run a Nodered Flow that polls a Modbus device using Modbus Serial RTU. Verify the data looks correct.
Below shows the flow and the debug data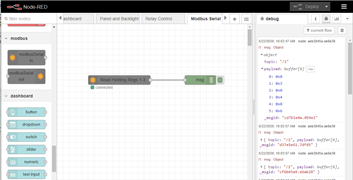 Below shows the Nodered setup for the Serial Device within the Modbus In Node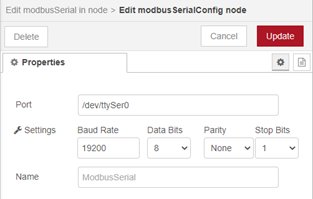 Below shows the Nodered setup for the Modbus In Node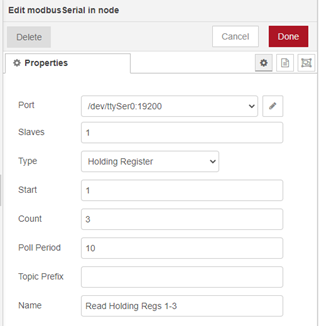 RS232 and RS485 SERIAL ADAPTERS FOR RIO.zip (127.9 KB)