I have a float switch (which is actually a type of reed switch) shown below that says on the label:
240 VAC, 0.14A
120 VAC, 0.28A
120 VDC, 0.07A
24 VDC, 0.28A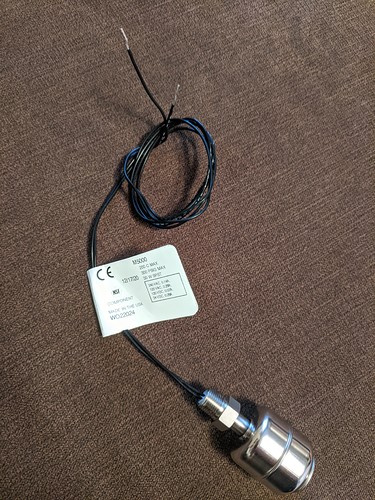 and there are 2 wires to connect. I cannot locate any wiring instructions for this switch, but my non-electrical mind says something like the
SNAP ICD5-SW
, which "supplies 15 volts of power to an external dry contact switch and senses switch closure" would work. I've got a newly freed up Rio to use and am wondering if I supply this switch with 24V (from the Rio or elsewhere), then can I use the Rio to detect the switch closure? FWIW, I have a
24VDC power supply
powering the Rio. If the answer is yes, which Input on the Rio would I use?