I have seven interactive trends on one page that I noticed were not working. Six of them, the tag name changed to something else (this is a project I'm actively working on so it may have been after a strategy download or tag update in groov). I had to go into each trend and put the datasource back to the original tag which removed all the trend data.
The last one has the correct tag, but it quit working around 5am this morning. The value gadget still works and shows the value of the point. It also doesn't appear to be drawing the trend line properly.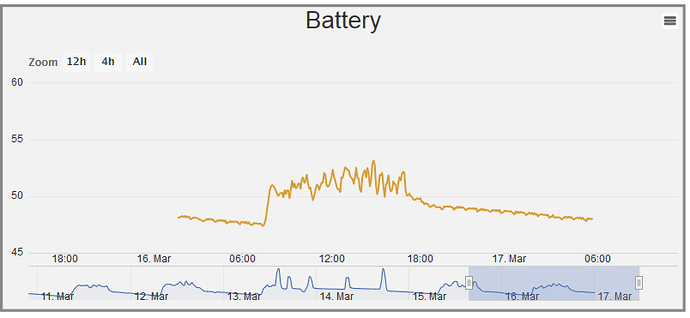 Notice the trend line isn't drawn all the way to the left. Dragging the timeline slider at the bottom doesn't always work either, it will jump to another spot after moving it and not draw the trend line.
I have to move on, I will delete the tag from the data source and set it up again.

Also, I was hoping that the interactive trends would load properly when the page is first loaded with the latest update, but they still don't?

I love how the saves take affect in groov view automatically now - that is nice!