Greetings! I've been using Opto for 10+ years now in the oil and gas industry and this is my first forum post to write (I've been helped by reading many!)
I am trying to write certain information from a .txt file into Float Variables within Pac Control Pro. I've been stuck on this problem and looking for any kind of assistance. Here is an example of of the .txt file: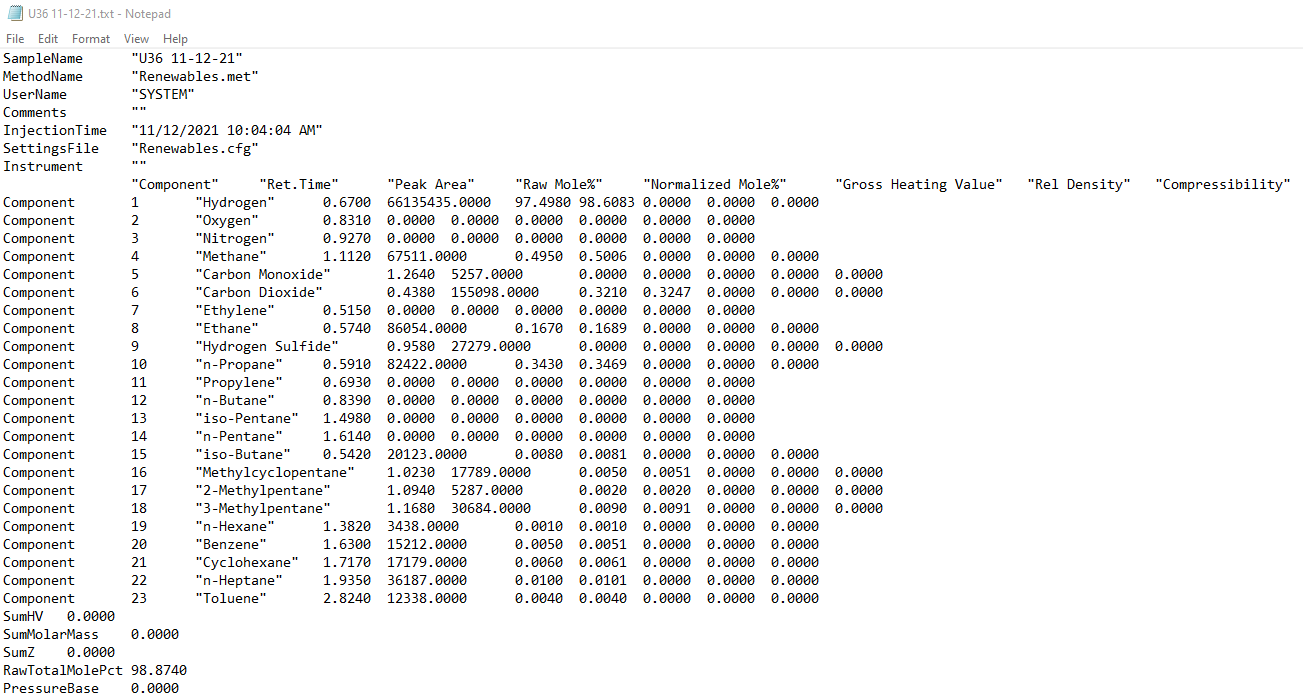 More information that will help:
The data is always in this order and format.
I'm only trying to pull the "Component" (gas name) and the "Raw Mole %"
I'm hoping for some tips to pull this data into PAC Control.
Thanks!