Here is a small CodeSys project that shows Epic connected to a Modbus TCP device using Ladder Logic under CodeSys.
It was part of a proof-of-concept for a system upgrade. Optomux B1 brains were being replaced with ethernet E1 brains and the desire was to use Epic with the CodeSys Ladder Logic. The E1's have Modbus TCP built-in. Everything you need comes with the Epic's version of CodeSys.
Attached are a step-by-step document.
This project shows, in almost the simplest possible way, how to connect to Modbus TCP devices.
CodeSys (V3.5 SP15 Patch 4) .
The Epic is running firmware 1.5.0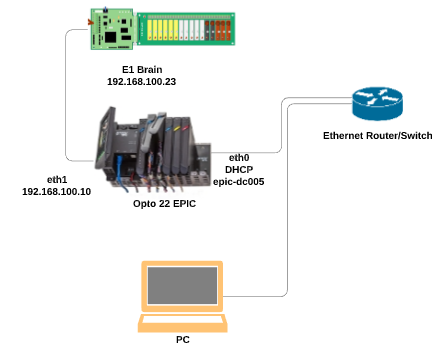 EPIC CODESYS TO MODBUS TCP DEVICE-5-8-2020.zip (1.3 MB)