Hi All,
In case you were wondering about the Word Game shown in this post about groov 2, I've attached the strategy and PAC Display project which let you guess a word or phrase, a little like "Wheel of Fortune" (but you don't have to buy any vowels).
Adding a page in groov is pretty easy and fun too, I used a handful of different gadgets as pictured in that other post.
In PAC display I leveraged the newish drop-down option for letter selection.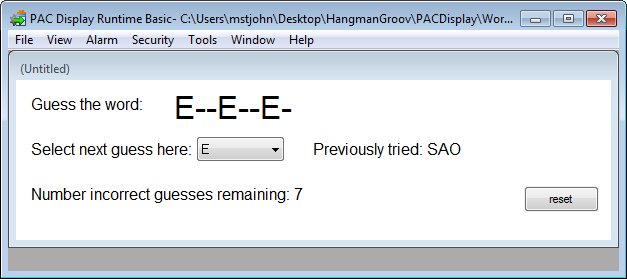 Have fun with this "toy"!
-OptoMary
9.3 Basic strategy & PAC Display project:
WordGame.Archive.D12242013.T142513.zip (10.7 KB)
WordGame.UUI_Archive_2013-12-24_14-24-09.zip (2.64 KB)