I have GRV-EPIC-PR1 that I have updated its firmware to 3.4.0-b.55 to match another controller. When I am trying to use the trend gadgets nothing show up and i am unable to see any gadgets gets placed on the page. In addition, the gadget palette is enlarged with tags show up but cant be selected.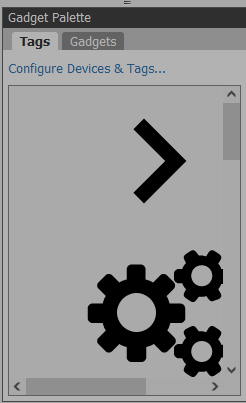 The other controller runs the same project, with the same firmware version, with everything showing up quite normal.
I have deleted the entire project on the controller and created a page to test the trend gadget, tried to place one gadget. was unable to do that. when I saved the project and returned to build mode the controller continue attempting to load with "Loading pages" on the screen.
Any ideas on how to address accessing the trend gadget again?