I am running node-red on an Epic PR1 (10.17.3.90).
I have a pac-read node configured to look for a variable on a Snap PAC S1 (10.17.3.200 not using a hostname) on the same network.
I am using HTTPS port 443.

I followed the guide on the website to create a self-signed certificate and added the subjectAltName line below the [ v23_ca ] section.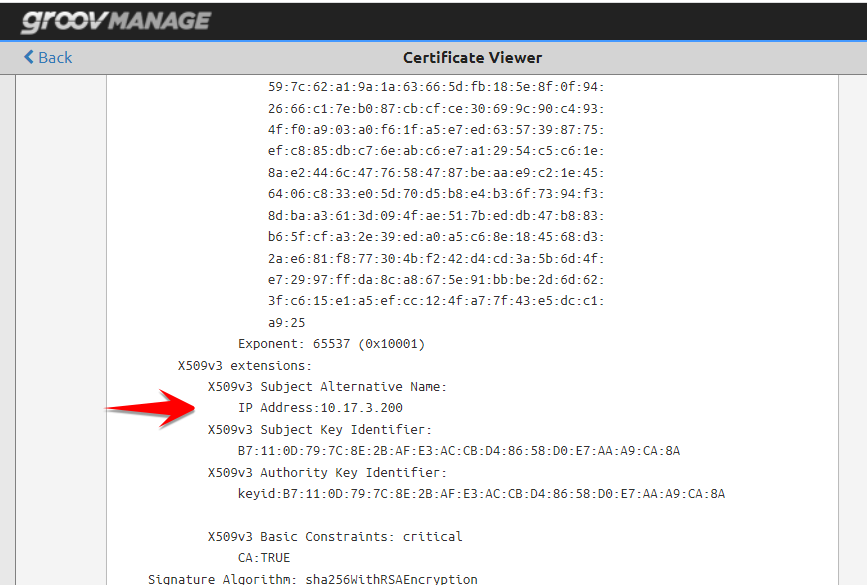 The certificate and key are loaded on the S1.

I have configured a key id and value on the S1.
The certificate has been added to the PR1.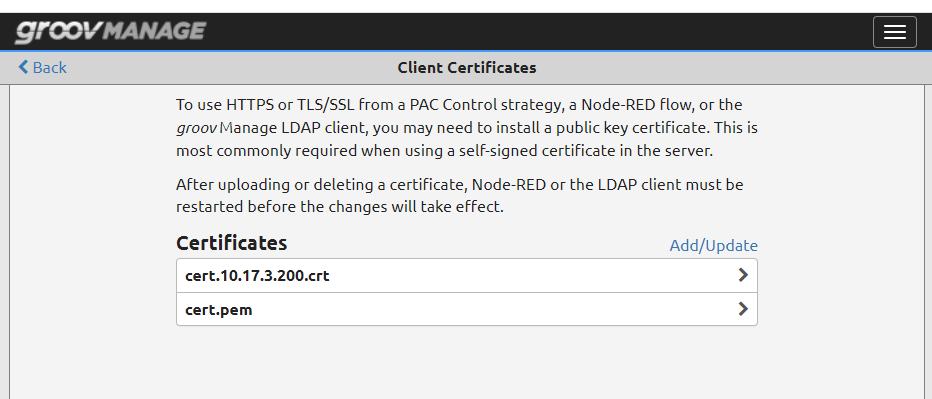 Here is the node configuration in node-red on the PR1.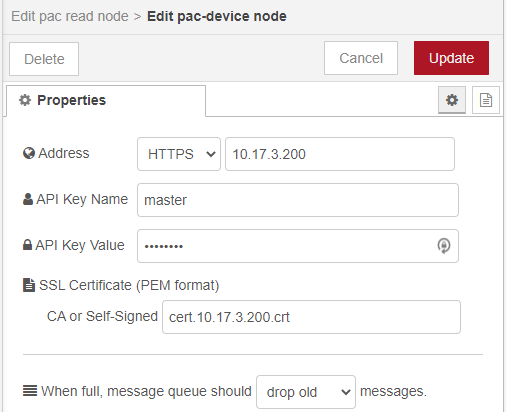 Here is the error.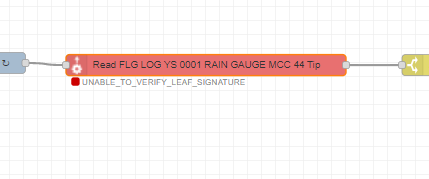 I feel like I am overlooking something simple.
-Craig