Dear all!
I maintain a SNAP PAC system, and I get from some SNAP-AIRTD module IVAL and XVAL value: "-1.#QNAN".
This values periodically change from the normal field value and back to "-1.#QNAN". It happens almost every second.
The field specialist didn't find any problem in the loops and in the power supply of the rack. He tried to restart the rack, but the problem didn't solve.
I attached a picture of the IO Unit. The problem is on the module 8 to 12.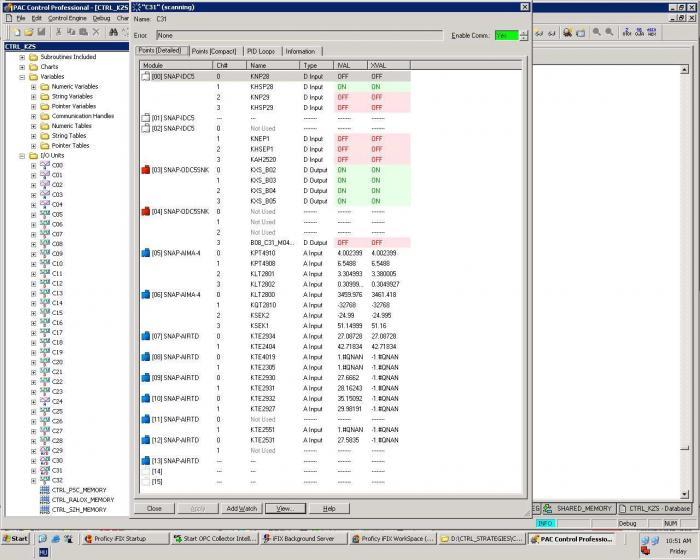 Many thanks for any idea.
Sincerelly, Peter