Hi there! I'm currently configuring a PID controller using PAC Control Basic vR10.5a. Is there an option in PAC Control for a direct-acting or indirect-acting PID Controller?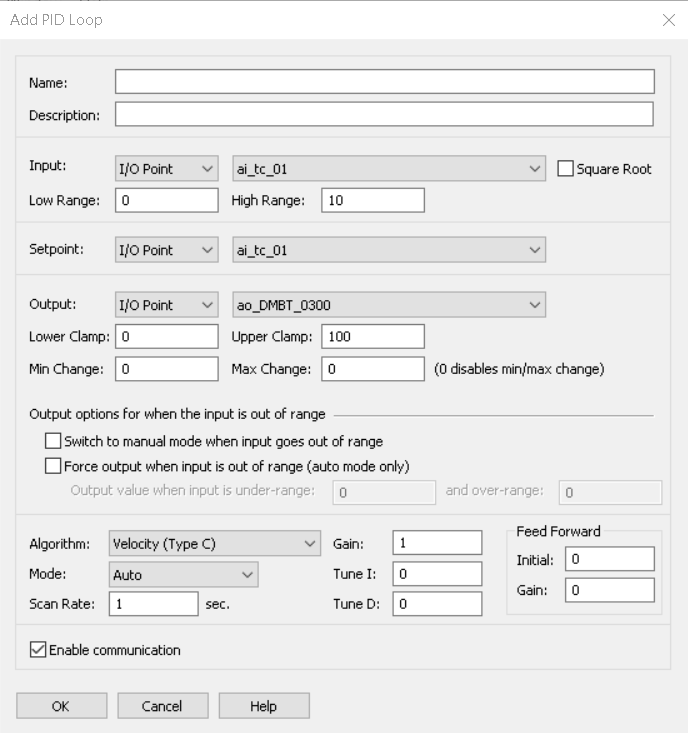 I can't seem to find an option in the "Add PID Loop" window.
PAC Control Help also mentions the details below:
"Equations Common to All Algorithms
Err = PV - SP
Span = (OutHi - OutLo) / (InHi - InLo)
Output = Output + FeedForward * TuneFF"
I need the error calculation to be SP - PV in my application.
How do I get around this without resorting to an error calculation outside of the PID controller?
Thank you.