I thought I would bump this topic because I have R9.6 and I thought this might warrant a fresh one
Here's what happens to me:
I Initialize a persistent table with the following values: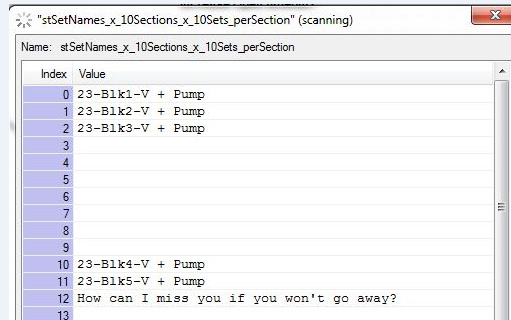 I don't want element 12 so I comment it out in my strategy:


But it's still there: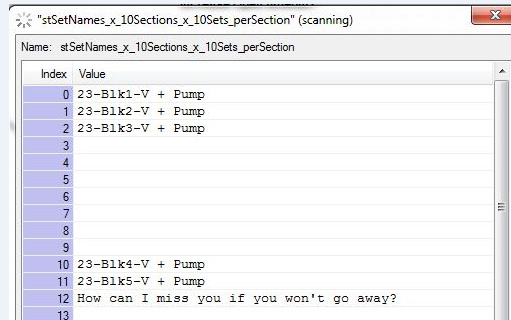 OK. So I configure the strategy to initialize when it runs. Works great. I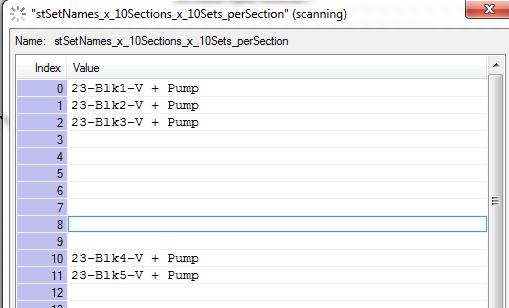 But I want it to be persistent so I configure the table accordingly and presto!
It's baaack…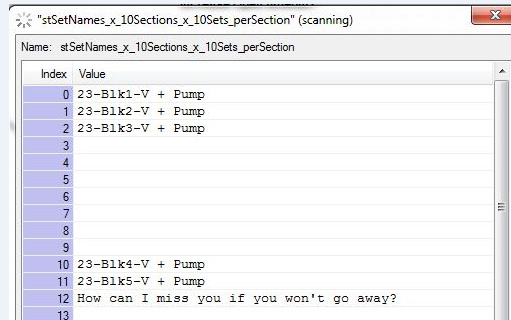 The way I made it go away the first time was to delete and recreate the table. After messing with it for awhile I found I could remove the offending element while the strategy was running, apply it, and then it wouldn't come back.
Why is this happening?
Thanks,
Dave