While downloading and uploading recipe files, we occasionally run into errors like the one attached here (along with screenshot of the recipe file: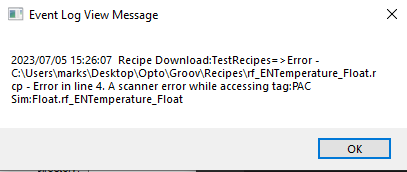 Anyone know why this issue occurs or how to fix it?
Also, the fourth line was added by PAC Project somehow. When I create the recipe files, I leave one line after the / End of File. I have recipe files with far more extra lines and it doesn't make sense why these lines get added.
Thanks for any help.