Hi All,
Have you ever wanted to poke some PAC data into the cloud, for example, a temperature into a google doc spreadsheet?
At one point I had something mostly working to stick data directly into a google doc, but it was ugly (using a TCP comm handle), then google changed their API and it didn't work anymore.
However, with fewer steps/less pain I was able to beam data up to a google doc spreadsheet through the magic of another free cloud service–IFTTT (click here for info).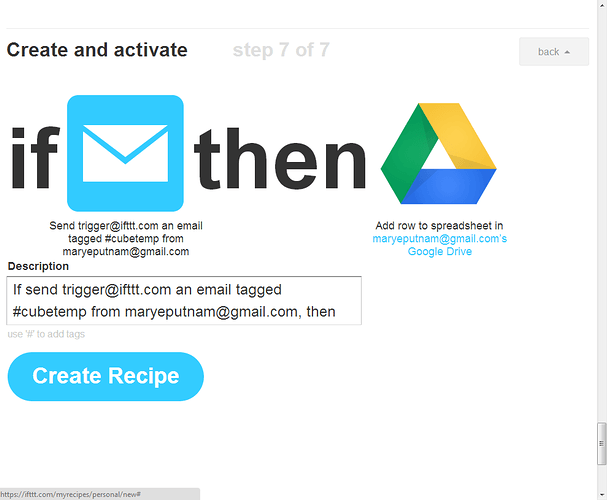 The code in my strategy looked something like this:
// SUBJECT AND BODY
// Subject Line as defined in IFTTT, see ifttt.com for details, I created a "recipe" like:
// If (email) then (google drive)
stEmail_User_Body_Table[0]= "#cubetemp";  

// RECIPIENTS
stEmail_Recipients[0] = "trigger@ifttt.com"; 

// Data as a string in element [1]
FloatToString(aiCubicalTemperature, 10, 2, stEmail_User_Body_Table[1]);

// Send email without the attachement
nResult = SendEmail( stEmail_Server, stEmail_Recipients, stEmail_User_Body_Table );

Also see attached chart which you can import into your own strategy: SimpleEmailIFTTT.zip (3.07 KB)
IFTTT certainly isn't perfect (I see "beta" at the bottom of their website, and I regularly get these mysterious "General Action Error"s). However, when I changed my data to the minute on my PAC, it looked like no data was getting missed (it must "catch up" after General Action has his error or three).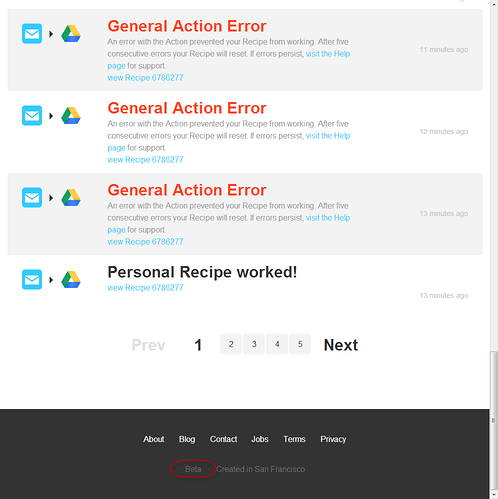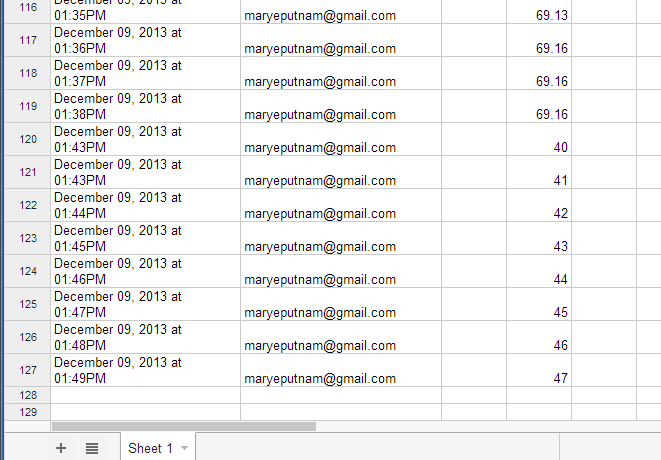 Also note, that while this particular recipe was relatively quick, according to the About section on the IFTTT website: "Most Personal Recipes check for new Trigger data every 15 minutes, some are even faster."
I'm trying to get the "Phone Call" channel to work (so I could literally "phone home" and turn something on/off for example, maybe that iron? space heater?), stay tuned for updates…
Anyone else out there playing with IFTTT? Do share!
Thanks,
-OptoMary