Printing
Did you know, in PAC Display configurator OR runtime, you can instantly send the PAC Display window directly to the printer? No need to do a screen grab or copy/paste–just go to File > Print and, as Ben likes to say, "BOOM!" You have a printout to show the boss the latest trends, or scribble on as you make adjustments to your user interface.
One word of caution, if you haven't upgraded to 9.1 PAC Display yet, be sure to move the Print window that pops up (where you can select a different printer) out of the way so it doesn't cover anything in the PAC Display window–it will get printed too. This issue has been fixed in 9.1–just one more reason to upgrade today.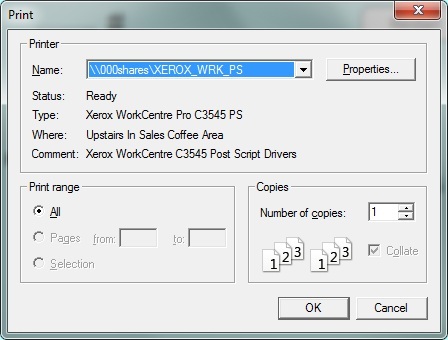 In the toolbox: the Button button & other buttons
In case you're still using a version of PAC Display less than 9.0, here's my number one reason for wanting 9.0 or higher:
The new button to create a button is Ok by me! Before you would have to make a little shape like a square, put some text on it, maybe group it and perhaps worry about z-order. None of that needed now.
There's also the combo box option right next to it, to make data entry even easier.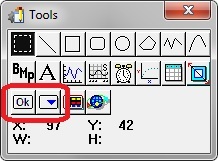 Those last two new buttons are Pro Only, and might make you think about upgrading to the Professional version:
PID button for launching a PID Viewer in Runtime for the configured PID
URL display area within a normal display window. Unlike a URL
display window, this allows you to create other graphic objects within the same display window.
Lots of other stuff (besides support for redundancy) got added in 9.0. Here's a complete list from the 9.0 Release Notes.
Of course, with 9.1 out now you've got even more reasons to upgrade.
-OptoMary