This is an old thing that has always bothered me.
When using Send Discrete in PAC Display, you get this dialog when configuring the tag: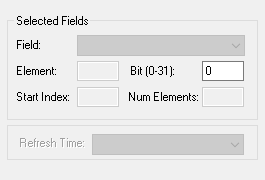 Can the field label "Bit (0-31)" be changed to read "Bit (31-0)"?
It's a minor thing, but it I am always second guessing myself on this one since the label is opposite of the way the bits go (31 being the most significant bit).