Hello,
I'm looking a way to setup remotely the IP / port of the MQTT out node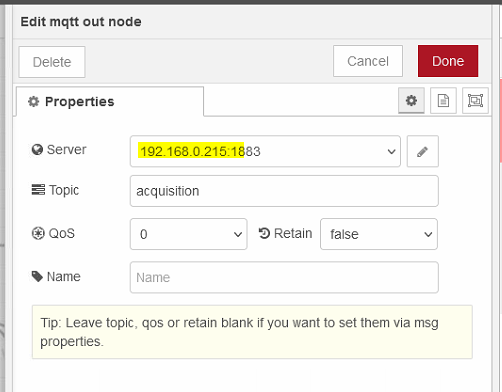 (example, via a "http in" node) but until now, no luck.
From the node-red UI it's possible to edit the mqtt-broker configuration,
but I cannot find a way to "inject" the IP address.
Maybe there is some way using something like "search-replace" on the Mqtt out node configuration ?
Of course a better/simple/clean way is welcome !