I am currently working on a job. I am trying to monitor some data from a SNAP-PAC-S1. I was not involved in the setup.
I am told that the current configuration is that the system I am monitoring is controlled via a SNAP-PAC-R1. We are not allowed to use Ethernet communication, so a SNAP-PAC-S1 was also provided. I was told that the sole purpose of the -S1 in this application is to serve me the data points over Modbus RTU. However, I cannot get my controller (Niagara JACE 7) to communicate to the -S1.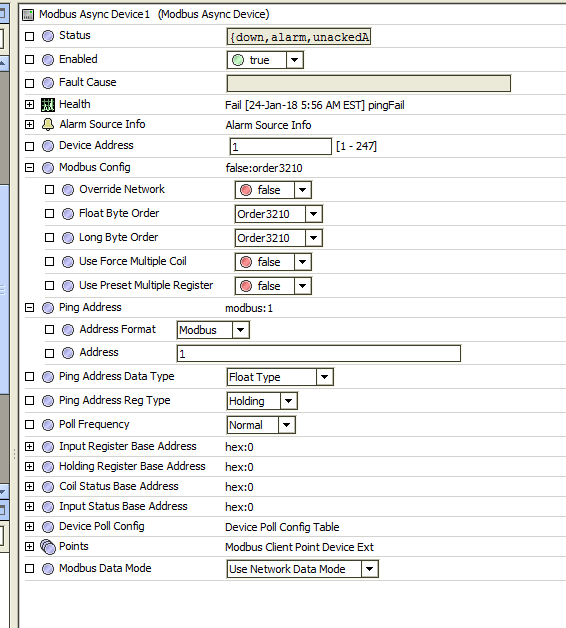 !
I attached the Modbus configuration to both devices. I am not sure how to navigate the -S1. Is there another menu where I can match up the -S1 settings to my Niagara Modbus settings?