I have a Groov view server installation windows 10 and I have done the process of generating the self-signed certificates and installing them, this has not been a problem.
Later I wanted to access a data store from node-network, I confirmed the connections using the groov-write-node node configuring all the options and I got the error:
"There is a problem with the SSL public certificate for the target device. It may not be installed in this device or it may not match the private key in the target device. Error code: DEPTH_ZERO_SELF_SELF_SIGNED_CERT".
I would appreciate your input on how to resolve this error.
Information:

Without Certificate: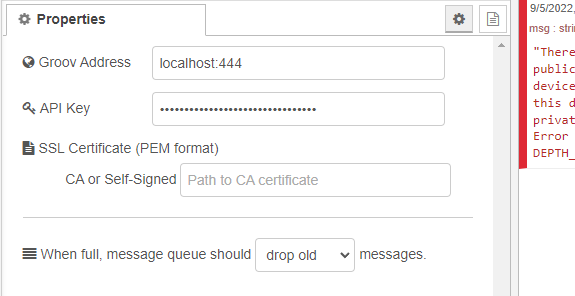 With certificate .pem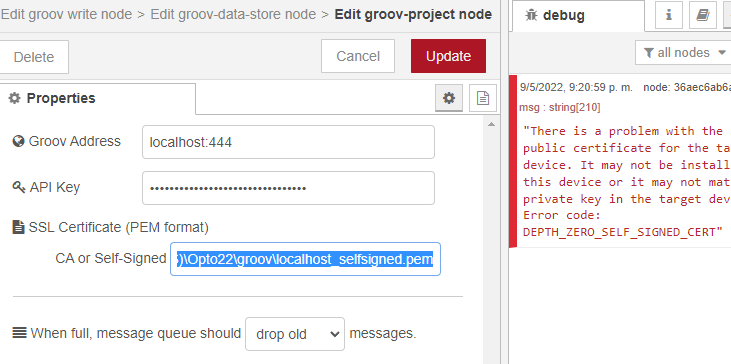 According to the article, for local installations of groov-view and node-red on the same device they don't need the certificate, but I have done it both ways with no positive results.
Data Store config: