Greetings, currently I am trying to use Groov Epic to run the DNP3 chart downloaded from this link:
DNP3 Toolkit
The documentation in the folder only shows how to intergrate with S1, S2, R1 and R2 controller just like below:
poPAC_DNP_Controller_SNAP_PAC_R1


poPAC_DNP_Controller_SNAP_PAC_R2


poPAC_DNP_Controller_SNAP_PAC_S1_or_S2

I tried to replace poPAC_DNP_Controller_SNAP_PAC_S1_or_S2 with poPAC_DNP_Controller_GRV_EPIC_PR1 but it seems like having some errors.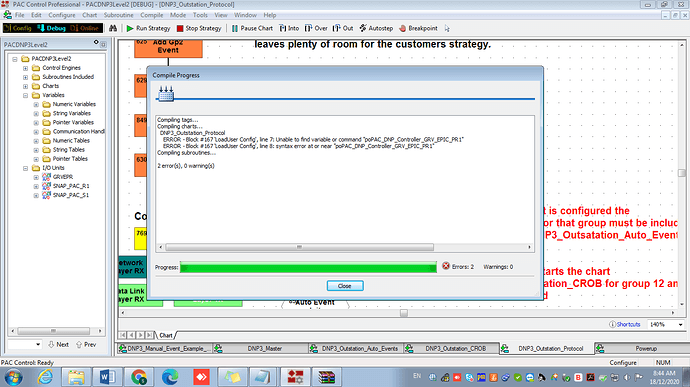 Two questions for this:
Can this DNP3 chart use by EPIC?
If can, EPIC can be Master or Slave or Both?
Best Regards,
Steven