I have an alert setup to trigger when a digital output point turns on and when it turns off.


Doesn't work. At least it won't send the email. I've tested the SMTP settings, they're correct and send the test email.
I set the exact same thing in my lab with the same Groov project and the same strategy.


Works fine.
Here is the event log from the one that worked: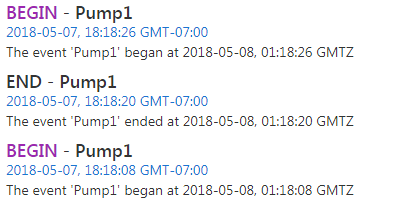 Here is the one from the one that didn't:


The only difference is the one that worked was triggered from a tag in Groov, the one that didn't was triggered from the strategy. The one that didn't trigger the alert did trigger the output and turn on the pump.
Thanks