I've come across a minor inconsistency with the size text is rendered for the Button control and the Text object. In typical WinForms applications these fonts would be displayed the same size if they are configured to the same font size.
I've attached a screen shot that illustrates the difference, both of these controls are set to:
Is this a known issue?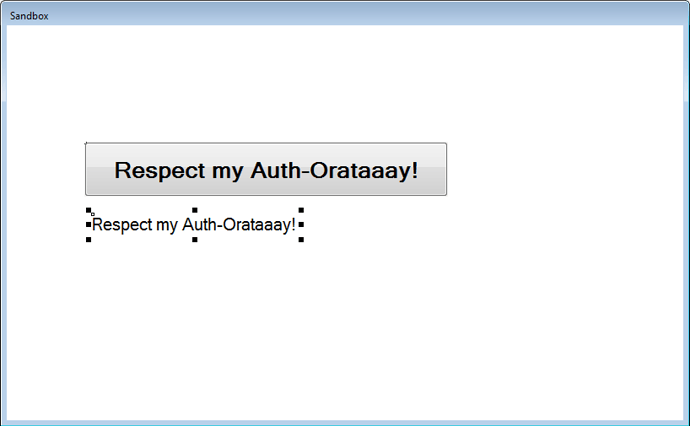 Regards,
Steve