Hi, I did a firmware update on Groov Rio and I am not able to install the modules I used to have and working. It is the sparkplug module.
I did some googling and found that I have to clear the cache and remove package.json for the Eintegrity error.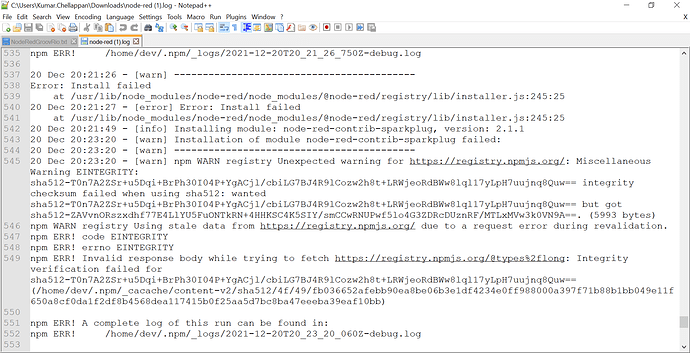 Could someone please point me in the right direction on how to solve this issue? Is there a way to login to groov rio to delete the package.json?