Hi All,
I have a event triggered log file problem where entries are being duplicated.

The variable Ok_to_Record is set to trigger a recipe upload by PAC Display and create a historic log file.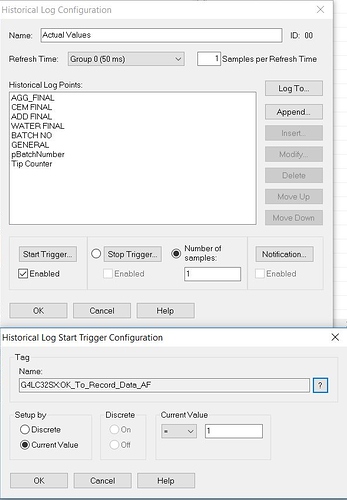 Trigger is set, then a timer is started for 10sec. If PAC Display supplies notification that the recipe has been uploaded it will proceed, alternatively if display does not respond it will timeout and move on. Application being a production line that needs to continue un-interupted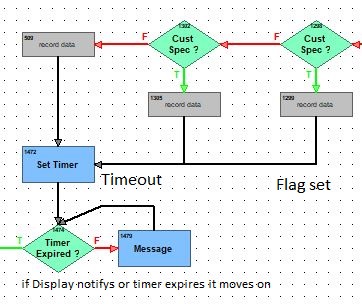 There are no loops back to the trigger, trigger is set to (1) and after the conditions are met as above it is set to (0) and next batching cycle continues. Estimated time per batch around 2minutes
I will expand on some additional problems I am experiencing on this application later, surrounding the triggers in PAC Display for uploading the recipe and the application for storing the data to sql.
Regards