Hello
New to this forum and also new to control system in general. I am an intern and started using your Opto 22 PAC Control Basic software last week, so still kinda new to all this. I'm sorry ahead of time if my questions is answered already somewhere.
In the picture below is one of the chart that I am having a problem with. The point of this chart is to preheat the three heating elements as soon as I push button on the computer screen. But I need it to check to see if its on or not and turn on if its not.
For some reason I am confuse about what type this should be. I know that when you have a condition block and are asking if it is on or not, that would conclude that it is an input type, and output would be to sent a signal to flip the relays…right?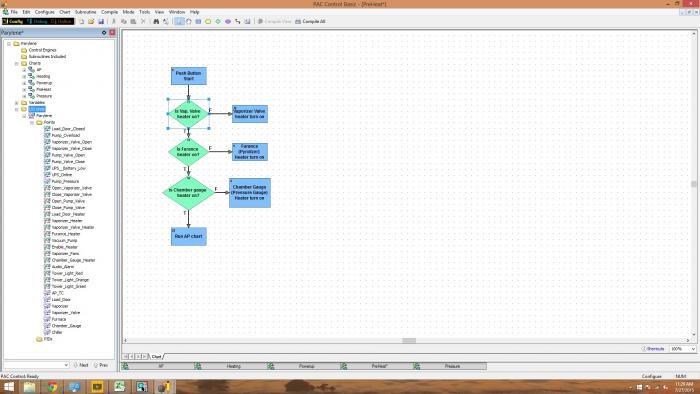 If that is the case…judging by the above picture and my I/O points, I would need more a few more SNAP-IDC5 to collect the input data that is needed.
The reason I ask this is b/c all the PACs that I have already added are what's in the old machine that I am trying to rebuild.
any help would be greatly appreciated