Good day to all! I am trying to control the direction of a mini servo motor for a robot arm project. I saw some posts here in the forums that the TPO is one way of Opto22's PWM generation. I am using a Digital Output module (SNAP-ODC5SRC) to control the signal line of the servo motor. After I set up the TPO period and TPO percent I noticed that when I debug the flowchart and run the strategy the servo motor arm does not move. My knowledge on PAC Control is quite still limited so any form of ideas/knowledge is quite appreciated :D.
Questions is:
How do I control the direction of a servo motor arm? Is it possible through the digital output module? or Do I need another hardware for this?
I am planning to control 6 servo motors (robot arm) using my Opto22 Learning Center. Is it possible for multiple digital outputs connected to my learning center to run multiple TPO outputs simultaneously?
Here is the servo's specifications: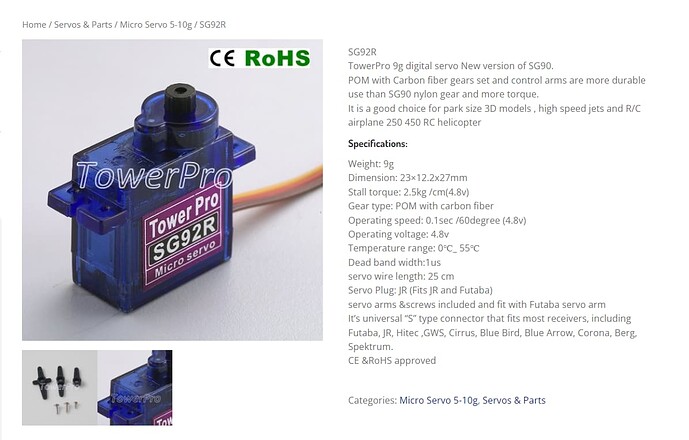 As for my flowchart here it is: