Hello everyone,
I'm working on project based on an OPTO 22 snap-up1-ads, this project is already built and configured, I just have to make it work again.
The problem is that one of the modules I have conected to the Opto was giving no signal, it is an analog output module (4-20 mA) but on PACManager it is configured as a Digital Input Module. I add a picture of the configuration info.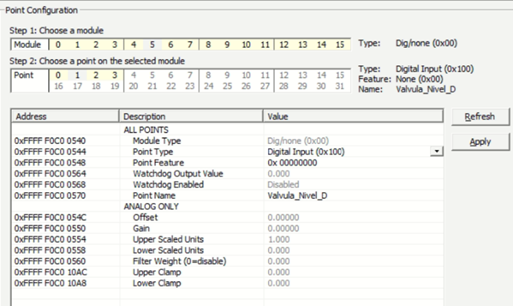 Is there a way I can change this configuration manually?
Thanks for your attention.