My question is similar to the 2018 post "How to Read from a SQL Database and Write to an Opto Table", but in my case I need to know how to populate different variables in my PAC strategy.
The SQL query (which works, per the info shown in the right debug pane below) gathers various values that will serve as the setpoints in my strategy (feedrate, temperature, time, etc.).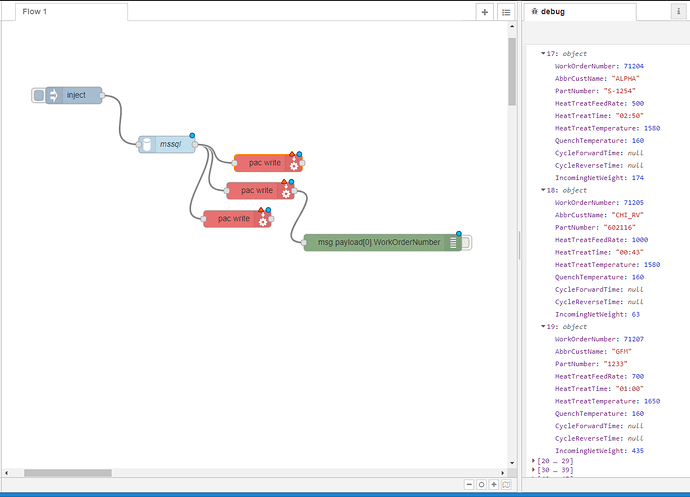 Do I need to use (or more broadly, can I use) multiple PAC write nodes as shown above? Keep in mind, the data being queried is all different types (some 32int, some string). Also, how should I define the "time" variable in my PAC strategy? The time coming from SQL is in hours and minutes (e.g. 02:50 means 2 hrs, 50 minutes), but I can use a decimal value if PAC Control prefers that.