I have Groov 3.5b on Windows Server and i have 84 trend gadget in my project
the problem i am having is with an interactive trend with 3 pins. as you can see in the picture, some of the data is showing and then stops.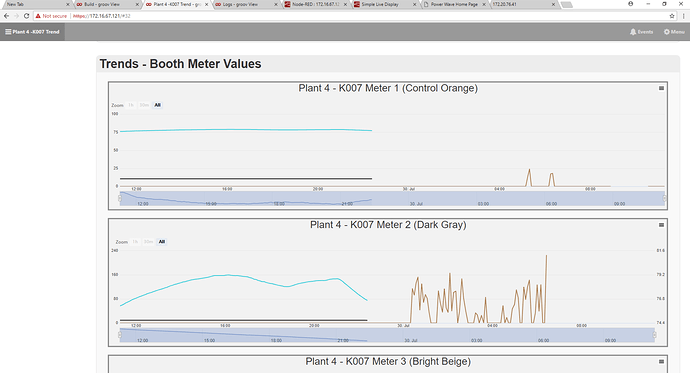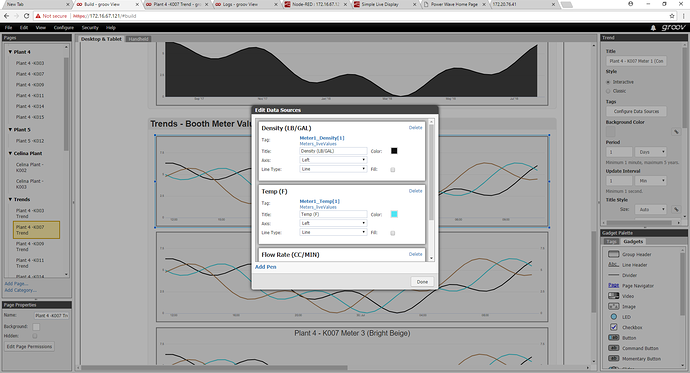 Also i am having a problem with trends showing nothing when first loaded, and i have to click on "All" button to display the trends.